$250 REPAIR SERVICE 24/7 EMERGENCY REPAIR SERVICE
Roof problems can be among the most stressful home improvement issues. Whether you're dealing with a leak, missing shingles, pooling water or damage from a storm, roof issues demand urgent attention from a highly qualified roofer in Traverse City, MI.
Qualified Roofing puts over 25 years of experience into every roof job, and our team will work with you to ensure your roof gets the repairs that allow it to protect your family and possessions for the long term.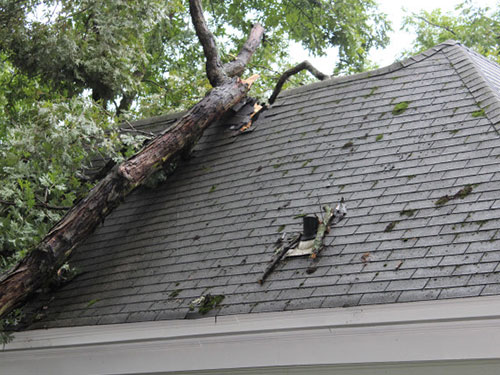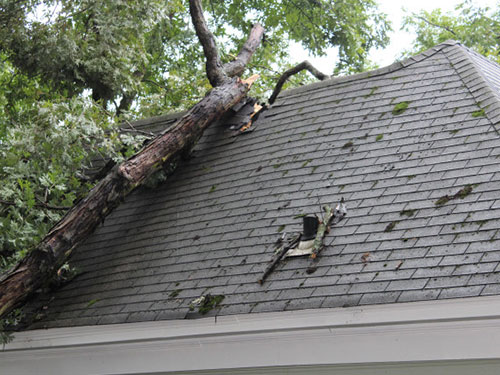 Roofing Repair & Maintenance
A poorly maintained roof provides inadequate protection to your building and your business. Through routine maintenance as well as roofing repair in Traverse City, MI, Qualified Roofing can help ensure that your roof holds up through the years and remains a safe, secure element of your building.
Types of issues we regularly repair:
Roof Leaks
Missing or Damaged Shingles
Leaking Skylights
Chimney Flashing
Cracked or Broken Chimney Caps
Ice Dam Buildup
Moisture Accumulation
Attic Moisture
Mold Accumulation
Damaged and/or Leaking Gutters
$250 Roof Special

This repair requires us to be able to do the repair with the materials in our service vehicle and does not require a return trip at a later date. 1 year money back warranty, 3 year money back or credit warranty toward full roof or larger repair.

Insurance Claims

If you have ever woke up to water pouring down on your valuables or came home to find a tree has fallen over onto your home, our emergency roof repair services can move quickly to help get your roof watertight and remediate any water from the home.

Depending on the weather, we may choose to temporarily tarp your roof to prevent further leaks. Once the weather has returned to a safe working condition for our service team, we can return and complete your repair.

Roof Cleaning & Maintenance

Numerous leaks are caused from debris backing up in the gutters, valleys and tight congested areas on your roof. Roof cleaning is recommended on a yearly basis and sometimes may be included in our $250 repair special.

Moss, Mildew and roof streaking solutions available

Skylights

People hate leaky skylights. We have replaced over a thousand skylights and our skylights DO NOT leak!! We have created a system to install skylights so that they will never fail. If your skylight leaks, we would love to replace it or repair it for you.

Ice Dams

Do not let someone ruin your roof by removing an ice dam with a sharp object. We will remove your ice dam without ruining your roof, using steam or other proven techniques. The common misconception is add ventilation, add insulation and it will fix your ice dam. This not true in over 50% of ice dam situations. We have designed heated systems for both roofing and gutters to permanently solve your ice problem. We also use ventilation, insulation, sheet metal eves, and other solutions where ice dams form.