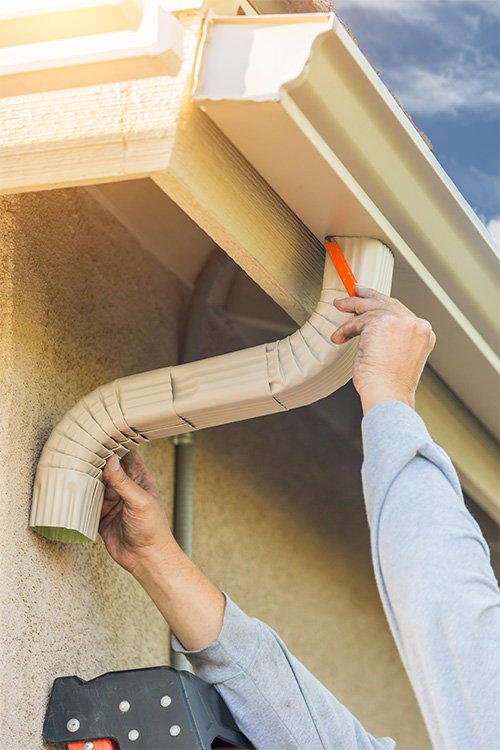 The exterior shell of a home sometimes requires the design of gutter and downspout assembly. This is an area of building design which demands special attention. Leaking gutters and downspouts can cause serious damage to a building's interior as well as exterior, and repairs can be expensive. We also have created a heated gutter system for heavy ice and snow areas.
The process of calculating the required size of gutters and downspouts involves:
Obtaining rainfall intensity for the building location.
Determining the spacing and locations of downspouts.
Calculating design roof areas.
Sizing the downspouts.
Sizing the gutters.