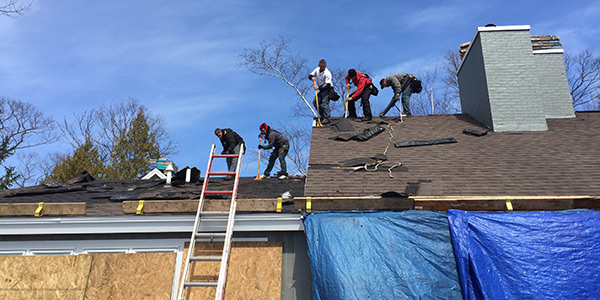 Your roof is your home's first line of defense against the elements, and it plays a key role in keeping your family comfortable and safe, regardless of the season and what might be happening outdoors. This is why, when you need roof repair or roof replacement in Traverse City, MI, you need a team you can trust to provide guidance, high quality workmanship and friendly customer service. Here's a closer look at how Qualified Roofing fits the bill:
Roof repair: Roof problems can be among the most stressful home improvement issues. Whether you're dealing with a leak, missing shingles, pooling water or damage from a storm, roof issues demand urgent attention from a highly qualified roofer in Traverse City, MI. Qualified Roofing puts over 25 years of experience into every roof job, and our team will work with you to ensure your roof gets the repairs that allow it to protect your family and possessions for the long term.
Roof replacement: While roofs can often be repaired many times and in a variety of ways, the time will inevitably come that a roof can no longer be repaired, and must be replaced. Qualified Roofing offers roof replacement in Traverse City, MI using asphalt shingles, metal roofing materials and more, and we're proud to provide free consultations to help you determine the best design and material for your new roof.
Ice elimination systems: At Qualified Roofing, we specialize in installing heated gutter systems as well as ice elimination systems, both of which can be custom designed and installed in any roof. Ice, snow and freezing temperatures can wreak havoc on a roof and cause considerable damage. Ask us about these options for protecting your home and family from the elements.
Qualified Roofing is proud to be a trusted, reliable roofing company, and working with top-of-the-line products is a big part of maintaining our reputation and our track record. To this end, we rely on such noted industry brands as Landmark shingles from CertainTeed, as well as Owens Corning and GAF Materials.
Finding a great roofer in Traverse City, MI became easier when Qualified Roofing opened for business in 2015. Give our experts a call at 231-360-1756 to schedule a free consultation!