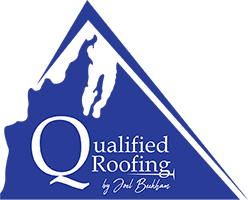 As a local, family-owned and operated small business, Qualified Roofing is committed to serving customers as reliable, affordable and trustworthy roofers in Traverse City, MI.
Whether you need minor roof maintenance or require a roofing solution for a home or commercial site, we're the team to turn to. Here's how we can help:
New Construction:
Qualified Roofing/Joel Beckham has done new constructions in the traverse city and surrounding areas for the past 30 years. We are well known by some of the areas top builders and contracting companies. Such as: Hallmark Construction, Scott Norris Construction, Silverwood Homes, Bill Write Construction, Eastwood Homes, Ken Nielson Homes, Golden Rule Construction, Gerald & Son, Shugart Builders, Soper Builders, and numerous other builders. Some of the projects we have done:
Roofing:
The Grand Traverse Library
The Leelanau Sands Casino
The Franklin Restaurant & Surrounding Buildings
The Homestead Glen Arbor
Blains Farm & Fleet
Bonobo Winery
Odawa Casino
Turtle Creek Hotel & Casino
Grand Traverse Resort
The Crown Golf Club
Residential & Commercial Roofing Services:

Qualified Roofing is pleased to be a trusted residential and commercial roofing contractor in Traverse City, MI. Our services range from roofing installation, repair and replacement to design services, and we even offer the installation of heated gutter systems and ice elimination systems for added protection.

Substantial Experience:

Although Qualified Roofing was established relatively recently, in 2015, our team has over 25 years of experience in providing roofing services in Traverse City and the surrounding areas. We pride ourselves on our considerable knowledge of materials and processes, and are eager to share our expertise for our clients' benefit.

Licensed & Insured:

When it comes to your home or business, you don't want just anyone making repairs or offering advice. You need a team that has real knowledge and experience as well as the stability and security to ensure your home is always in good hands. Qualified Roofing is fully licensed and insured for our customers' protection and peace of mind—you can always trust us with the care and maintenance of your roof.

Free Consultations:

Are you considering major roof repairs or having a new roof installed? Come learn what we're about! Qualified Roofing provides free consultations to give our customers a clear sense of what to expect from any type of roofing project, from the process and timeline to the cost.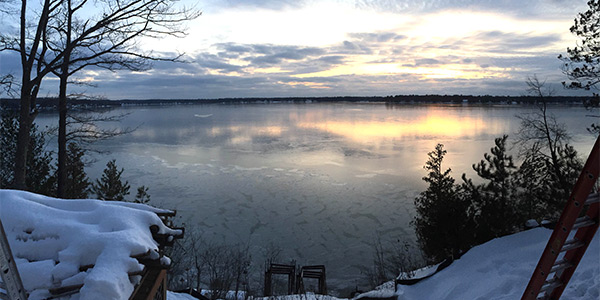 Locally Owned & Operated
Part of being a dependable and trustworthy roofing contractor in Traverse City, MI is working with top-of-the-line products, and Qualified Roofing aims to provide our customers with the highest quality in every aspect of our work. That's why we trust products from Owens Corning and GAF Materials, as well as CertainTeed's Landmark shingles.
Hiring roofers in Traverse City, MI is as simple as calling the team at Qualified Roofing. Schedule a consultation or learn more about our services by calling 231-360-1756. We look forward to serving you!
Contact Us Today!
---
References
Joel Beckham/Qualified Construction – Over 1,000 roofs completed in the Grand Traverse area over the past 20 years.
Rick Gruzell 231-929-4488, Prime Builders and the Crown Golf Course.
2542 W Crown Dr. Traverse City MI.
2567 W Crown Dr. Traverse City MI.
2573 W Crown Dr. Traverse City MI.
Mulligans Pub and Grill 2382 W Crown Dr. Traverse City MI.
1,2,3,4 W Crown Dr. Traverse City MI.
As well as over 40+ other homes in the Crown Golf Course community.
Kendal Smith 231-929-2445, Silverwood Custom Homes.
Kendal Smiths personal residence as well as 80+ homes both reroof, new const., and flat roofs.
Marcie Hurst 231-929-9603, Co-owner of Old World Custom Homes.-Marcie Hurst's personal residence as well as over 30+ residential custom homes.
Dennis Fedorinchic 231-947-1920, Owner of Halmark Construction. -Dennis Fedorinchic's personal residence as well as Munson hospice care facility, Grand Traverse District Library, as well as numerous other projects.
Chris Lee 231-649-2146, ABC daycare facility, Great North food, multiple buildings for Alpena Public School, Morely Schools, numerous Carmike/GKC Cinemas, and over 20 other commercial projects.
Over 30 projects for the Hotel Marriot/Pillar Management Group around the country.
Fellowship church 231-947-6520, 2555 Garfield Rd. N. Traverse City MI.
Living hope church 231-946-4630, 3050 S. Airport Rd. Traverse City MI.
The Frankfort state bank, 703 Main Street Frankfort MI.
Traverse City orthopedics & sports medicine -5246 North Royal Drive, Traverse City MI.
Pastor Jon Debryan 231-947-3526, 4121 Garden Court, Traverse City MI.
West Port offices- 10691 E. Carter Rd.
Brewery creek chiropractic Health center – 10977 brewery creek.
Bay eye center- 10161 E Pickwick Court.
NUMEROUS OTHER REFERENCES PROVIDED UPON REQUEST